The 2022 Subaru Love Promise Customer and Community Commitment Award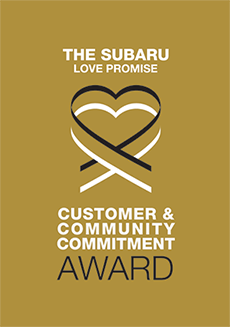 We've been nationally recognized for our dedication to our customers, our community, and the Subaru Love Promise.
We're honored to receive the 2022 Subaru Love Promise Customer and Community Commitment Award. This award nationally recognizes elite Subaru retailers who provide an exceptional customer experience at every interaction with Subaru. These retailers have also demonstrated an outstanding commitment to supporting passions and causes in their local communities in important areas such as the environment, community, health, education, and pets.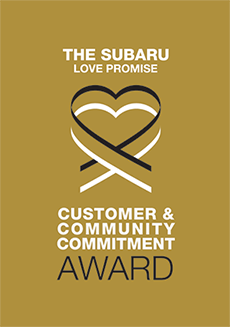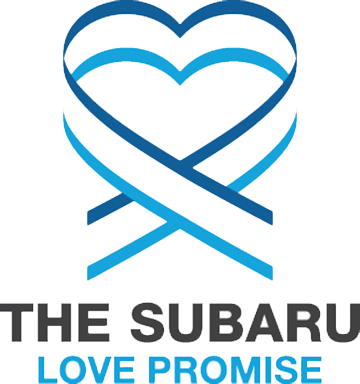 What is the Subaru Love Promise?
Subaru and our retailers believe in making the world a better place and the Subaru Love Promise is our vision of respecting all people. This is our commitment to show love and respect to our customers and to work to make a positive impact in the world.
How is Bob Rohrman Subaru dedicated locally to the Love Promise?
Bob Rohrman Subaru's Love Promise Can Be Seen In Various Partnerships With Local Charities And Non-Profits. We're Grateful For The Opportunity, Not Only To Be A Part Of Our Community, But To Serve It As Well.
Loving Heart Animal Shelter , Almost Home Humane Society
Lafayette School Corporation
Boys And Girls Club Of Montgomery County , YWCA Of Greater Lafayette, Local Meals On Wheels, Tippecanoe County 4-H Fair, CMS Finish Line Festival
Juvenile Diabetes Research Foundation, Make-A-Wish Foundation
Love Promise Stories from Bob Rohrman Subaru
Subaru and Bob Rohrman Subaru believe in making a positive impact on the communities in which we live and work. We uphold that belief through our Love Promise Community Commitment. Every month, we select inspiring stories from customers and partners from around our area who strive to support our collective commitment and feature them here
Building a Community Around Land Protection: - Sam C
I'm Sam Cody the Volunteer and Outreach Coordinator for NICHES Land Trust, headquartered in Lafayette Indiana. Our organization helps protect, restore, and sustain over 4,000 acres of native habitat for current and future generations. Stewarding our local ecosystems at the highest level possible is a massive undertaking that truly wouldn't be possible without a tapestry of local volunteers and community partners. One of our most active local community organizations in this effort is Bob Rohrman Subaru. From removing invasive species to creating new trails for the public to enjoy, Bob Rohrman Subaru volunteers collectively provide our organization with hundreds of precious volunteer hours annually. Beyond helping to fulfill the stewardship mission of our organization, these volunteers have become friends and familiar faces that give purpose and meaning to my occupation. From all of us at NICHES Land Trust, thank you Bob Rohrman Subaru volunteers!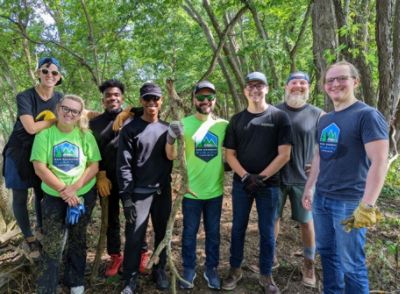 ---
Miami Elementary - Amanda H
With the support of Bob Rohrman Subaru in partnership with AdoptaClassroom.org, Miami Elementary School was able to purchase school-wide sensory paths, flexible seating, and sensory tools for all classrooms. These materials help our students learn how to regulate their feelings in order to be successful in learning. Teachers are appreciative because it allows students to stay in the classroom and gives them a safe place to regulate. These materials would not be possible without the help of Bob Rohrman Subaru.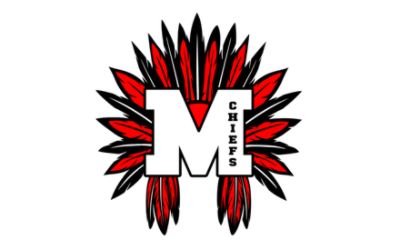 ---
Art and Art Education - Tetia L
I've had the great pleasure of working alongside Bradley Belaire and his team at Bob Rohman Subaru and since day one, Brad has been exceptionally supportive and engaging. BRS has been a leader for our community philanthropy and partnership. They have been supporting the TASTE of Tippecanoe for more than 14 years. The TASTE is the single largest fundraising event for the arts in the state of Indiana and 550,000 individuals receive the benefit of funds raised at the TASTE. We could simply not do this without the support and engagement from Bob Rohrman Subaru.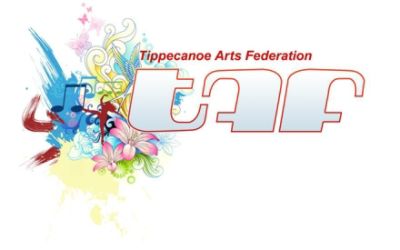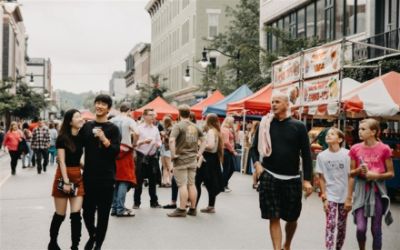 ---
Rohrman Subaru Still Reigns as King of Mardi Gras - Janie N
While the Lafayette Breakfast Optimist Club managed to have its 2020 Fat Tuesday Fundraiser, for which Rohrman Subaru was the King of Mardi Gras Sponsor, just before the Covid shutdown last spring, it became obvious in the fall that we would not be able to hold the event in 2021 due to ongoing restrictions. After much discussion of what we could do to compensate for the loss of the sole source of income for our Teacher Grant Program and rejecting options like a drive up dinner, an on line auction, and a 25% occupancy socially distanced dinner and auction as unworkable for us, we hit upon our "No Party Mardi Gras" campaign. We reached out to our loyal attendees and asked them to donate the cost of their dinner to the program. We also reached out to our loyal sponsors and asked them to donate as they normally would to the campaign as well. Of course, Rohrman Subaru was at the top of that list and they continued their support of our Teacher Grant Program for the 6th year. We will be able to continue award our normal number of grants this fall. The greatest Mardi Gras Party north of the Mason Dixon line will return in 2022 and so will Rohrman Subaru—marking their 7th year as our King of Mardi Gras. The Lafayette Breakfast Optimist Club's annual Fat Tuesday Fundraiser is held annually on Mardi Gras night. All of the proceeds and sponsorships from the evening of carnival-like festivities go to our Teacher Grant Program, which awards funds to local classroom teachers for supplies and projects at a time when educational funding continues to be reduced. It has been even more crucial in the last two years. Thanks to the generous support of Rohrman Subaru, we have been able to provide many more grants. Many of the grants provide long term educational benefits and thousands of local students have been impacted by the program. The grants are awarded in the fall and the winners share their outcome with the club in June. Unlike last year when the teachers had to do their presentations on Zoom, this year the teachers were able to appear in person. As always, we are amazed at the creativity and ingenuity of these classroom teachers when they access to materials do go beyond the basics. The Lafayette Breakfast Optimist Club is a small active service group of businessmen and professionals, many retired, who focus on helping youth in the community. They like to do hands-on projects and have financed and built playgrounds, baseball fields, gaga pits, climbing walls, storage buildings and more for local organizations. They partnered with SIA on the Subaru South Tipp Park, which opened in 2014. They are currently working on financing for the rehabbing the ADA-compliant Murdock Park Nature Trail, which they originally built over 25 years ago. They work with and support the local Boys and Girls Club, Big Brothers Big Sisters, Junior Achievement, local youth sports programs, Special Olympics, YWCA Domestic Abuse Program, YMCA, Food Finders Backpack Program, to name a few. (These projects are financed through other fundraisers/donations.) But the jewel in our crown in service to our community is our Teacher Grant Program. And Rohrman Subaru continues to be a big part of its success. Janie Norman, LBOC Secretary Fat Tuesday Sponsorship Chair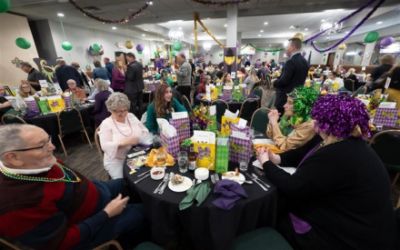 ---
Rohrman Subaru makes a difference! - Rodney V
Subaru's commitment toward support of the children in the greater Lafayette area is an investment into the future. The mission of Kiwanis International is "Serving the children of the world, one child and one community at a time." Some of the funds provided by Subaru have gone toward providing supplies for the Kiwanis Comfort Doll program. All dolls are cut out and sewn; then stuffed by hand. This is also in partnership with our sister club in Toyoko, Japan. We do involve several local Japanese volunteers in this endeavor. These dolls are distributed to the various agencies, helping children in difficult situations. For example, the County Sheriff deputies, State Police, and City Police, CASA, and other organizations all have dolls to help with children being victimized for whatever reason. With your support we have had requests for and distributed close to 1000 dolls this past year. As a club and with your support we have (1) purchased "Makerspace Equipment" for three Tippecanoe County Elementary Schools, (2) provided funding for the children's outdoor "Harmony Park" located at Lafayette Armstrong Park and (3) provided sponsorship for 2500 kids to attend the Rosa Parks Story at Purdue Convocations. We look forward to your continued support and invite you to attend one of our Kiwanis Club Meetings at the VFW on Duncan Road any Thursday at noon.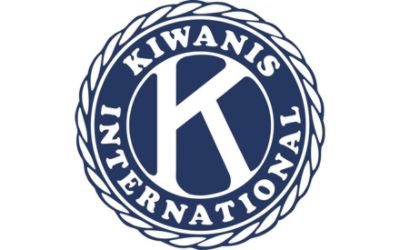 ---
Wabash River Fest River Days - Brad B
Each year, we think intentionally about the role of Wabash Riverfest in Greater Lafayette, the goals and purpose of the festival, and how we can best serve the community. The COVID 19 pandemic brought up additional important questions to consider. Canceling the 2020 celebration made sense and gave us time to re-evaluate for 2021. As you can imagine, planning a festival during an ongoing, ever changing pandemic was no small task. COVID 19 brought to the forefront the essential role of nature in our lives. Over the last year and a half, the Wabash River has been an important place for safe connection, physical activity, rest, and relaxation for our community members. Our main goal for 2021 was to provide safe opportunities to engage with the Wabash that are not readily accessible year-round. We wanted to get folks out onto the Wabash and along its banks. We wanted to share how to explore the watershed with a perspective on the connectivity of life brought by water. Your financial support and belief in our shared goal made this celebration possible. We shifted the festival activities to a 3-weekend long celebration including: 2 full days of River Float trips, 3 days of Riverside Charcoal Drawing classes, 7 guided riverside hikes, a rock climbing wall, and two and half weeks of a virtual 5k, educational displays, and a watershed wide scavenger hunt. We received overwhelmingly positive feedback on all the individual events and the social distanced, spread out format of the entire festival. People were grateful for the free opportunities to safely connect with the Wabash! Wabash River Days by the numbers:179 players on the Scavenger Hunt, contributing over 6,500 submissions!127 paddlers on the Float Trips130 Hikers on guided riverside hikes100 artists drawing with charcoal on the Riverside Promenade120+ climbers on the Rock Wall16 runners in the 5k2,000+ visitors to the educational displays in Tapawingo Park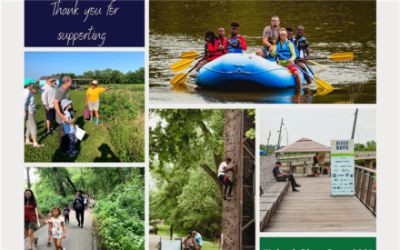 ---
Wabash Riverfest 2021 - Shannon S
Bob Rohrman Subaru is a wonderful community partner that shares our value of connecting people with nature. We are so grateful to Bob Rohrman Subaru for supporting Wabash Riverfest 2021! Thanks to their generous sponsorship, we were able to purchase Kayaks and YETI Coolers as prizes for our watershed scavenger hunt and virtual 5k. These big, exciting prizes were perfect incentives for participation and gave the events some fun competition. Through these events, community members explored the Wabash River Watershed, learned about our natural resources, and created positive memories of summer fun on the river. Our lucky winners have many adventures ahead with their new gear!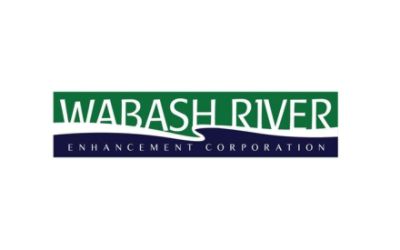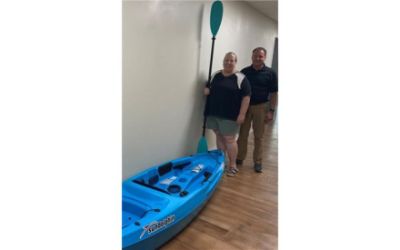 ---
Bob Rohrman Subaru Helps Keep Creeks Clean - Julie R
Bob Rohrman Subaru's partnership with NICHES Land Trust through the Share the Love event helps protect and restore local natural areas for the benefit of wildlife and the enjoyment of the community. NICHES Land Trust manages over 3,800 acres which are open to the public free of charge. Support from Bob Rohrman Subaru has helped us maintain our trail system and water access points while also helping us complete projects to restore native habitat and keep waterways clean. This restoration work has been key in providing space for native species, including several which are rare and endangered, to thrive and many restored areas help keep runoff from entering our waterways by acting as buffers. By helping NICHES maintain our trails and waterways, Bob Rohrman Subaru provides opportunities for our community members to experience and recreate in these special spaces. We continue to see an increase in numbers of individuals utilizing our spaces for recreational purposes and we are so grateful to Bob Rohrman Subaru for their help in making sure we can continue to provide these opportunities for our community members.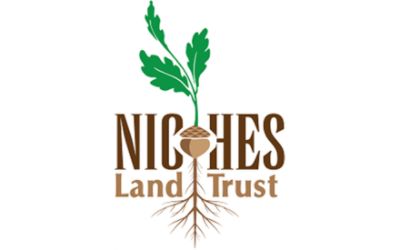 ---
Subaru Spreads Love in Greater Lafayette - Amanda E
The team at Rohrman Subaru reached out to support the food bank during COVID in spring of 2020. When the Rohrman Subaru team learned about the need for volunteers at the food bank, they were eager to help. "At the first visit, we presented funds for another 21,000 meals," said Brad Belaire, General Manager of Rohrman Subaru. "We learned and saw first-hand both the need that's being met in our communities by Food Finders, as well as how much work goes into getting the food into the hands of people in 16 counties." After that first visit, the Rohrman team decided the right thing for them to do was to make a commitment to continue giving their time and funds on a monthly basis. "Subaru brought great, positive energy when they came to volunteer," said Catherine MacLeod, Director of Volunteer Engagement at Food Finders. "They were energetic in helping us complete the task in front of us and did so with an attitude of service toward the people in need. We are so glad to have them here on a regular basis!" The team at Rohrman Subaru started a program that allows us to donate 60 meals per vehicle they sell." said Belaire. "It is our responsibility to help our community. We believe that it is the right time to work with Food Finders to live up to the Subaru Love Promise for our community." Subaru has pledged to volunteer monthly at Food Finders through 2021. They are a reliable and enthusiastic group of volunteers who are looking for more ways they can help.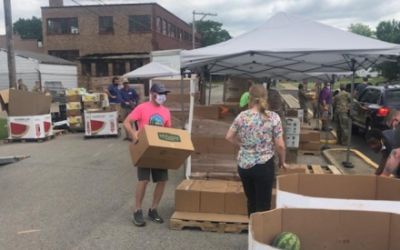 ---
King of Mardi Gras for Classroom Grants - Janie N
For the past five years Rohrman Subaru has been the King of Mardi Gras sponsor for Lafayette Breakfast Optimist Club's annual Fat Tuesday Fundraiser, which is held annually on Mardi Gras night. All of the proceeds and sponsorships from the evening of carnival-like festivities go to our Teacher Grant Program, which awards funds to local classroom teachers for supplies and projects at a time when educational funding continues to be reduced. A program like this will be even more crucial in the coming year. Thanks to the generous support of Rohrman Subaru, we have been able to provide many more grants. Many of the grants provide long term educational benefits and thousands of local students have been impacted by the program. The grants are awarded in the fall and the winners share their outcome with the club in June. Of course, this year we had to do things a little differently. The teachers did their presentations on Zoom, also showing off the new skills they had had to learn when going to online learning. We are always amazed at the creativity and ingenuity of these classroom teachers, but this year their ability to adjust and adapt their grants to the situation with the virus was very impressive. One grant was for several sewing machines for a FACS class for a teacher who wanted to reinstate this basic skill back into her curriculum. When the school closed, she taught her students to sew masks at home, which they then gave to the community. A kindergarten teacher requested to divert some of her funds to putting together "goodie bags" for her kids containing basic school supplies like crayons and paper as many of her students came from lower income families who might not have these supplies at home. She also created a small cardboard cutout of herself for each kit so that the kids would feel that she was with them. The scope of the grants is wide. One grant provided reading books to a special needs class that featured characters who had the same disabilities as they did. Over the years, the grants have covered class sets of instruments, 3-D printers, field trips to cultural events and museums that the students might not otherwise be able to attend, provide enrichment materials for students who need additional help to master a skill, to name only a few. The following links show a portion of the teachers doing their Zoom presentations for the group: https://youtu.be/MSiH8F2Im6I https://youtu.be/JpMHoziJFG8.https://www.youtube.com/watch?v=PJGW5nwDfEQ&feature=youtu.be The Lafayette Breakfast Optimist Club is a small active service group of businessmen and professionals, many retired, who focus on helping youth in the community. They like to do hands-on projects and have financed and built playgrounds, baseball fields, gaga pits, climbing walls, storage buildings and more for local organizations. They partnered with SIA on the Subaru South Tipp Park, which opened in 2014. They are currently working on financing for the rehabbing the ADA-compliant Murdock Park Nature Trail, which they originally built over 25 years ago. They work with and support the local Boys and Girls Club, Big Brothers Big Sisters, Junior Achievement, local youth sports programs, Special Olympics, YWCA Domestic Abuse Program, YMCA, Food Finders Backpack Program, to name a few. (These projects are financed through other fundraisers/donations.) But the jewel in our crown in service to our community is our Teacher Grant Program. And Rohrman Subaru has contributed greatly to our success. Janie Norman LBOC Secretary Fat Tuesday Sponsorship Chair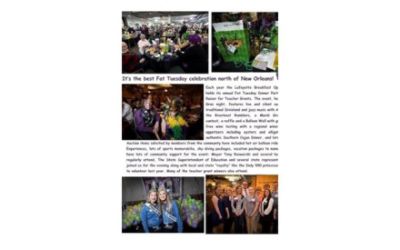 ---