Subaru Brake Service in Lafayette, IN
Reliable stopping is one of the most important safety features to your Subaru. Because of that, it's crucial to maintain your brakes to help yourself safe during your travels throughout Indiana. At Bob Rohrman Subaru, our factory-trained technicians are ready to help with brake inspections or replacement. We know the right parts to use that were specifically engineered for your vehicle. From replacing brake pads & rotors to brake fluid exchanges & more, make our Lafayette, IN service center your next stop.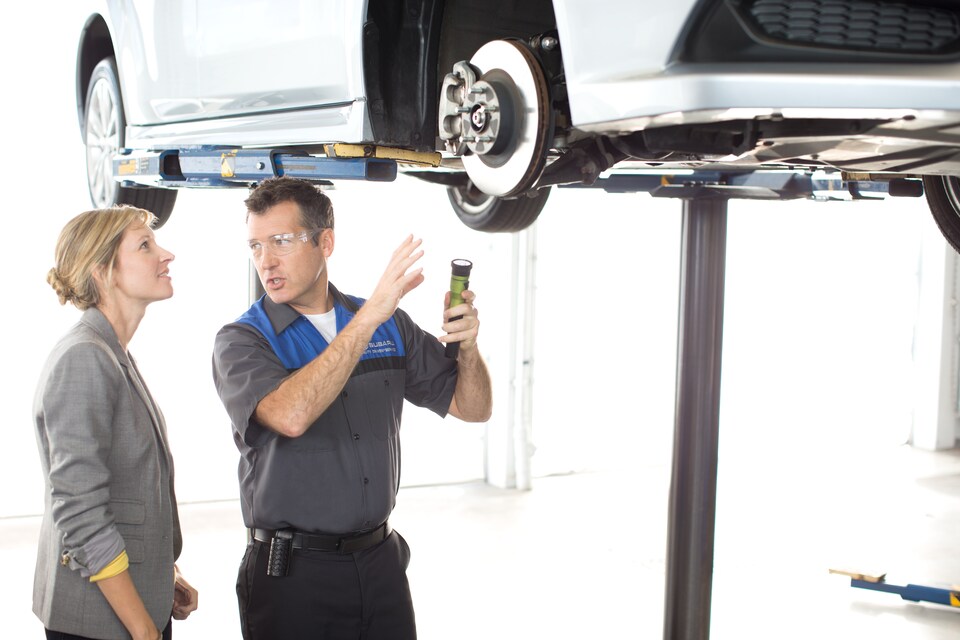 Signs Your Brakes Need Servicing
As with most vehicle systems, anything amiss or in disrepair will be telling for the Lafayette driver. And while some signs are obvious, others may not be so. This may create some confusion that can be easily rectified by our factory-trained professionals.
The following will signal the need of immediate attention when experienced:
The sensation of grinding when applying the brakes may portend issues with rotor or pad surfacing.
Squeaking noises with coming to a stop could spell corrosion of calipers.
Applying undue pressure to the brake pedal may signal the need of brake fluid or repair of a fluid-line leak.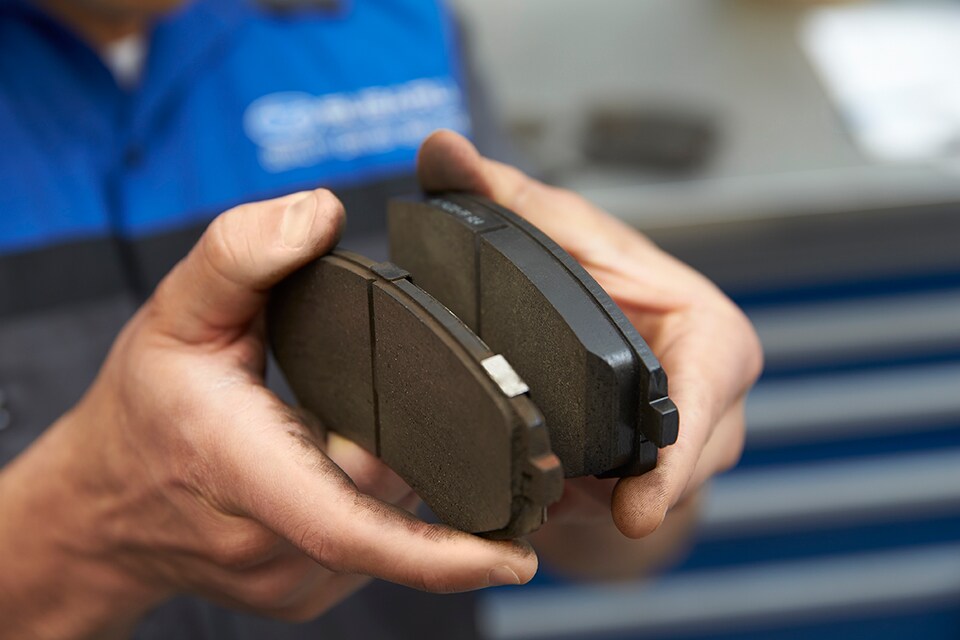 How often should my brakes be inspected?
Ideally, the best opportunity for your brake system to be inspected is during a regular oil change. To this effort is an easy reminder - with every oil change, brakes will be inspected.
This basic regimen ensures brake parts have no time to become corroded or faulty. And brake fluid will also be replenished or exchanged per need.
Why Choose Bob Rohrman Subaru For Brake Service?
As a Subaru dealership, we play host to a state-of-art service facility located on our campus. Staffed by Subaru-certified professionals and stocked with OEM (original equipment manufacturer) parts, we remain self-reliant in all services and repairs performed.
This extends to Subaru brake servicing and the tasks involved.
Contact Us to Schedule Your Service Visit
Should a Lafayette driver suspect the need of a brake system inspection or issue remedied, contact our service professionals. Or simply stop by and get the attention your vehicle requires.