Get Express Service at Bob Rohrman Subaru in Lafayette, IN
Are you out running errands in your Lafayette neighborhood? Would you like to drop by Bob Rohrman Subaru and get a fast oil change? Subaru Express Service means you can. This service center offering does not require a pre-made appointment and is perfect for on-the-go Indiana drivers. If your car needs some minor maintenance, Subaru Express Service is what you need. You can get your oil changed, tires rotated, wiper blades replaced, or battery tested without booking an appointment.
Perks of Subaru Express Service
If you have a full-time job, go to school, or have a family to care for, it can be hard to find time to schedule auto service. Your week fills up fast with other responsibilities, and you may forget that your Subaru Forester is overdue for an oil change. You'll have the convenience of dropping by when you're able with Subaru Express Service. It may be when you're leaving town on a road trip, on your way home from work, or before you pick your kids up from school.
You'll receive a warm welcome at Bob Rohrman Subaru. While we quickly replace your cabin air filter or test your battery, you can wait in our lounge that has Wi-Fi, gourmet coffee, and snacks. You can expect a fast-paced approach with Subaru Express Service. In less than an hour, you'll be on your way home or your next destination in the Lafayette area.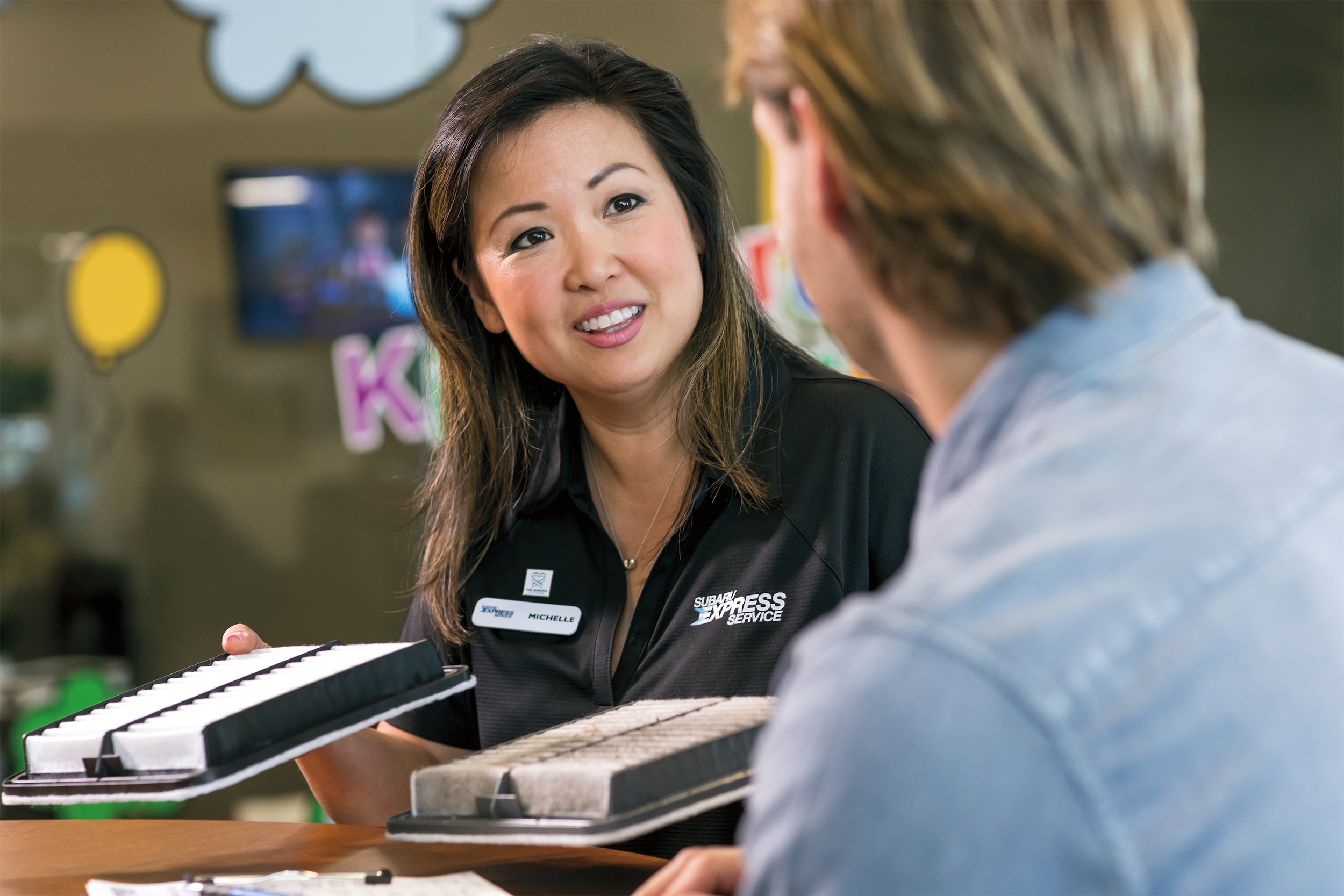 Why Is Minor Auto Maintenance So Important?
Small auto repairs may seem insignificant, but they are vital for your vehicle. Tire rotations are what extend the life of your tires and make your commuting smoother. Oil changes prevent costly engine damage by providing a cooling effect. Replacing your wiper blades and any light bulbs will enable you to see during the day and night. Testing your car battery will reassure you that your car will start on the first try. Can you see a pattern here? Minor auto service will give you longer-lasting transportation.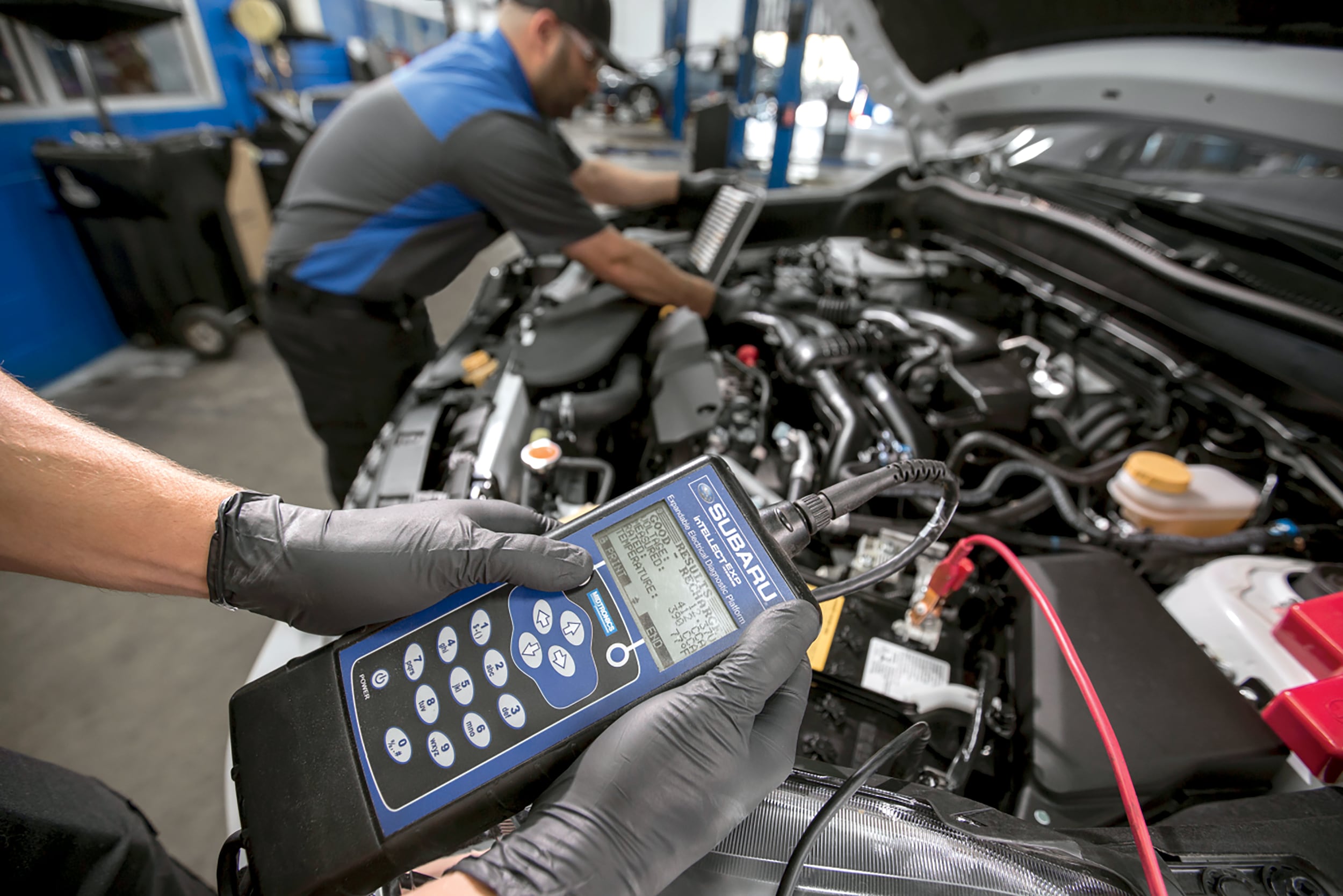 What to Get Without a Prior Service Appointment
If you're in our neck of the woods and know that you have a burnt-out headlight, swing by 1600 South Creasy Lane and pull up to the Subaru service department. The factory-trained technicians will immediately get to work on your vehicle so that you can go on with your day. Here are all the minor car repairs that you can get done through Subaru Express Service:
Light Bulb Replacement
Fluid Level Check
Air Filter Replacement (Cabin and Engine)
Windshield Wiper Blade Replacement
Tire Pressure and Tread Check
We Service All Makes and Models - Not Only Subaru
An important reminder is that we do not only repair Subaru models here in Lafayette, IN. Our qualified service technicians have the skills to work on any make and model. We've had Indiana drivers bring us vehicles made by Toyota, Ford, Dodge, Jeep, GMC, Nissan, and Chevrolet. You may not think to bring your non-Subaru model to a certified Subaru dealership, but we can assure you that you have an open invitation. We want to give you the same superior service as local Subaru drivers.
Skip the Appointment Scheduling and Swing By Today
Subaru Express Service takes the stress out of routine car maintenance. Rather than putting aside a designated time for your next battery replacement, oil change, or tire rotation, you can show up at Bob Rohrman Subaru and have it done on the spot. We'll usher you in, ask what you need, and get to work immediately. Before you know it, you'll have a freshly-serviced vehicle and a smile on a face because you didn't waste any time. Come by today.
How Can We Help?
* Indicates a required field