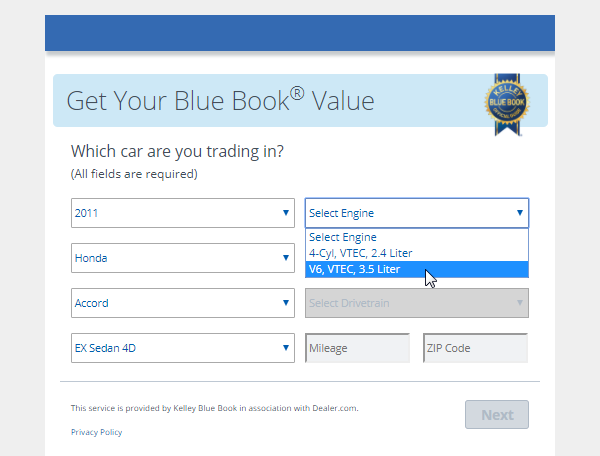 Find Out How Much Your Car is Worth
Whether you're upgrading to a new Subaru or to a newer pre-owned automobile, you'll want to consider trading in your current vehicle. Although you might have heard of a trade-in, you might not know exactly what it is.
A trade-in is a vehicle that you currently own that a dealership takes as partial payment for your next automobile. Trade-ins are great because they help you decrease the amount of money you will spend on your next vehicle. But, it can be tricky figuring out exactly how much you'll get for your trade-in. That's why drivers turn to Bob Rohrman Subaru, Indiana's largest volume Subaru dealer for help.
Using the Kelly Blue Book trade-in tool, you can quickly evaluate how much money you can expect from your trade-in. That number is important to know when it comes to budgeting for your new automobile. When you know your trade-in value, you can calculate the cost directly to you of a new vehicle, and it can help you determine what your monthly payments will be on the next vehicle. Explore our wide selection of new and pre-owned cars, trucks, and SUVs while trading-in your vehicle and you'll be ready to find the best solution to your car-buying needs.
Click here to get your trade-in value!
Get Your Blue Book® Value
To use the trade-in tool, first select the year, brand, model, style, engine, transmission, and drivetrain of your current vehicle. Then you'll need to enter the mileage on the odometer of your vehicle and your zip code. Next, select the options that are on your model, exterior color, and condition. Once you finish your selections, you'll receive a trade-in range price that will help you budget for your next car, truck, or SUV!